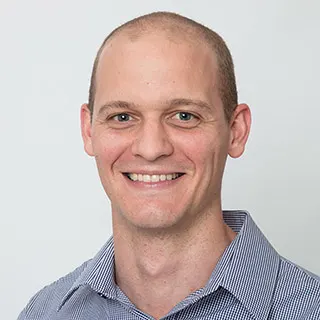 Tom Hol
Senior Physiotherapist + Clinic Owner
Tom brings a fresh approach to business ownership, focusing on keeping his staff happy.  He does this partly because he knows it keeps his clients happy, and partly because he gets real pleasure out of making sure his team are stimulated and progressing in whatever area of the business interests them.

Tom has always put his whole self into what he is passionate about, and is one of those fortunate people whose passion, and work, are one and the same. An almost 10-year career as a chef saw him running a well-known hatted restaurant in Potts Point, appearing on the TV show, Iron Chef, and working with some of Sydney's most respected and innovative Executive Chefs.  However, when his passion for human movement and mobility took over, Tom orchestrated a career change and retrained as a physiotherapist.

Graduating from Australian Catholic University in 2016 with a Bachelor of Physiotherapy, Tom sought out the game-changers in the physiotherapy field and found an instant fit with Physio Inq.  Tom started work at the Engadine clinic in January 2017 and within a short period of time, was managing the clinic, and enjoying his new profession.

Tom, with his wife and business partner, Laura, purchased the Physio Inq Engadine clinic in 2018.  Under their guidance, the clinic grew, and in 2022 it was relocated across Station Street, to a commercial property three times the original clinic's size.   In 2019 Tom and Laura opened their second clinic, Physio Inq Sutherland: a huge undertaking, but nothing too daunting for the Hols.

Tom leads by example and encourages people to maximise their achievements.  He is always thinking about getting the best results out of the efforts that are put in.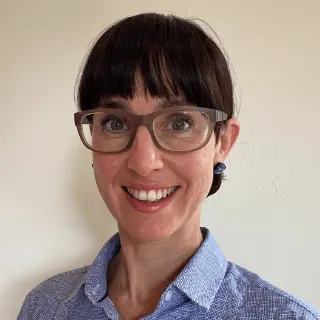 Laura Stefani
Clinic Co-Owner + Director
Along with her husband, Tom, Laura is a co-owner and director of the Physio Inq Engadine and Sutherland franchises.   Laura studied Law/Arts at the University of Wollongong, graduating in 2009.  She also has a Certificate IV in Business (Frontline Management) and a Certificate IV in Accounting & Bookkeeping.  Prior to Physio Inq, Laura gained experience in team management in various sectors including aged care, legal publishing, as well as in the retail and hospitality industries. 

Laura puts the above learnings and experiences into the role she now has at Physio Inq.  She oversees hiring and supporting the amazing team members that she and Tom recruit. Laura has a strong desire to use her honed organisational skills, and passion for continuous improvements, to enhance their teams and serve their communities.  Laura is a local Engadine girl, who attended St John Bosco College.  She is a mother of two, a professional belly dancer, and someone who enthusiastically embraces the Physio Inq values (and aesthetics) in her everyday life.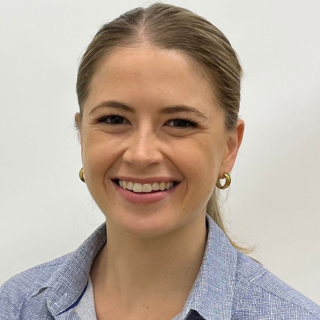 Lisa Schaup
Physiotherapist
Lisa found herself at Physio Inq Sutherland after moving all the way from Cape Town, South Africa to progress her career Down Under. Lisa was drawn to physiotherapy because of her own love of movement and background as a pilates instructor and ballerina.

Lisa loves coming to work because she finds facilitating progress in her patients to be extremely rewarding. Lisa also loves to be surrounded by a team of skilled clinicians in an environment where there is continuous improvement - Physio Inq Sutherland was a perfect match!

When not at work Lisa is probably at the gym, out running and exploring Sydney's beautiful beaches, reading or enjoying a glass of wine.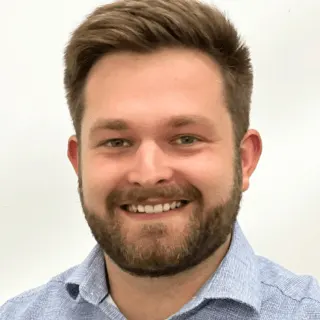 Hayden Rodda
Physiotherapist
Hayden found himself at Physio Inq Sutherland after his experiences competing in a variety of sports growing up and suffering a variety of injuries led him to a fulfilling career in helping others through musculoskeletal physiotherapy.

Hayden loves coming to work because he gets to help empower people to get back to their best while working with a fun and passionate team.

When not at work Hayden is probably somewhere outside, usually at the beach, on a mountain, or road tripping.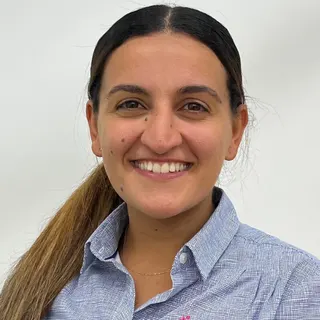 Jana Liaros
Physiotherapist
Jana found herself at Physio Inq Sutherland after working as a physiotherapist for a few soccer teams. Jana came into Physiotherapy after playing soccer and netball for many years, witnessing and experiencing different injuries.

Jana loves coming to work to collaborate and engage with a variety of patients to help them achieve their sporting and physical activity goals and get them back to what they enjoy most.

When not at work Jana is probably painting, playing soccer, or swimming and getting some sun!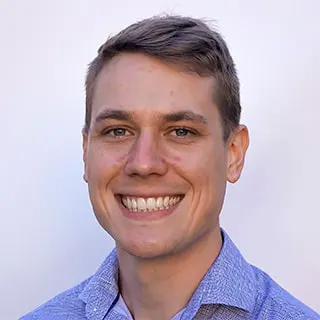 Ryan Pascoe
Physiotherapist
Ryan found himself at Physio Inq Engadine after spending several years in emergency nursing. After deciding that physiotherapy was his long term career choice, Ryan stumbled across Physio Inq Engadine on one of his final clinical placements. It was meant to be!

Ryan loves coming to work because he gets to spend one on one time with people, bettering their lives in many ways. And, as an added bonus, he loves to work with incredible and supportive practitioners who share the same values in the approach to physiotherapy care.

When not at work, Ryan is probably enjoying a good coffee, being active, spending time with friends and family or watching sports.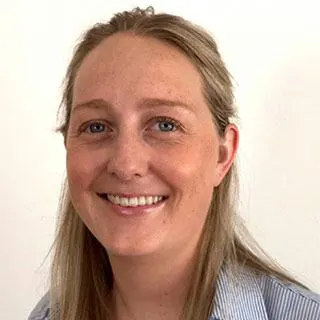 Bec Martin
Senior Exercise Physiologist
Bec found herself at Physio Inq at Sutherland after growing up spending most of her time on a basketball court, spending a fair amount of time in Physio herself.

Bec loves coming to work to assist people achieve their health goals and support them throughout their rehab journey.

When Bec is not at work she is probably hanging out with her dog, going on day trips down south or enjoying an adventure outdoors.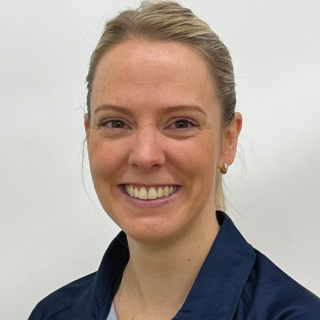 Rachel Maddick
Remedial Massage Therapist
Rachel found herself at Physio Inq Sutherland after developing a deep appreciation for the importance of health and quality of life. She decided to start a new career helping others through massage and sharing her passion!

Rachel loves coming to work because she gets to create a safe and comfy space where her clients can take a breather, recharge, and feel better both in their minds and bodies.

When not at work Rachel is probably having a swim and a coffee at Cronulla beach or snuggling with her little cocker spaniel.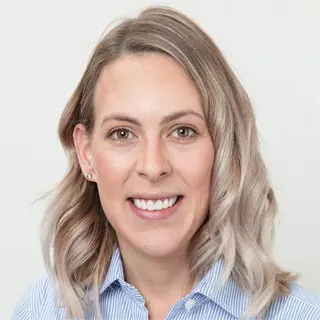 Jess Shaw
Senior Client Relationship Manager
Jess found herself 'ruling the roost' at Physio Inq Sutherland after deciding, when returning to the workforce after having kids, that she needed a career change from retail management.

Jess loves coming to work because it's a rewarding and energetic environment.

When not at work Jess is probably chasing around after her two daughters and enjoying the outdoors, whether it's a weekend full of action or sitting on the beach!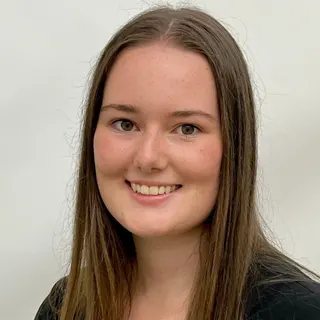 Casey Frater
Client Relationship Manager
Casey found herself at Physio Inq Sutherland while looking for a community-focussed job whilst studying Economics.
Casey loves coming to work to spend time with our wonderful clients and hard-working team.
When not at work Casey is probably spending time with friends and family, playing sport, or waterskiing!